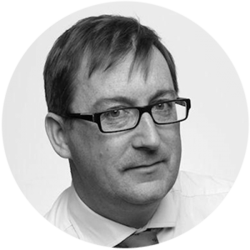 Jon Rees PhD, Managing Director
Jon is an entrepreneurial, innovation and investment-focused life sciences PhD and tenacious senior executive with deep strategic insight. He can draw on a vast personal network within the investment industry, the pharmaceutical industry as well as across the European biotech company ecosystem. Drawing upon his knowledge, experience and network he is now consulting to life sciences investors seeking comprehensive dealflow, to biotech companies seeking advice on fundraising and business development, successfully scouting for external innovation for pharma and investors across Europe, advising on the emerging biotech ecosystem, and consulting to associations on the investment environment and related policy initiatives. Jon completed the BIO Advanced Business Development course in valuation and licensing in 2017. His insights into trends in biotech financing and policy have been published in trade magazine articles.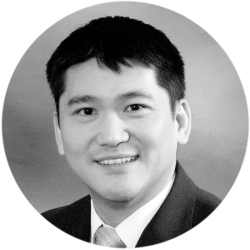 Steve Lee PhD, Serial Entrepreneur, Associate
Steve is JRA's entrepreneur-in-residence, available to provide counsel to emerging biotech leaders drawing on decades of experience.
Steve is a serial entrepreneur whose most recent life sciences success was the co-founding of Concepta plc (LON:CPT) in 2013, a pioneering women's health diagnostic company which listed in 2016. Steve was part of the original team at Beeson Gregory which became IP2IPO in 2001, the precursor to IP Group (LON:IPO), which pioneered academic capital funding and IP commercialisation just after the turn of the millennium. From 2001 until 2004, he was Executive Director of Life Sciences at the IP commercialisation specialists IP2IPO, joined Summit plc as CEO in September 2004 where he selected and progressed the important DMD and C.difficile programmes.
He held a number of senior commercial and business development roles with major UK biotechnology companies including British Biotech plc, PA Consulting Group, Chiroscience Group plc and Datamonitor plc. He has also acted as a consultant on product strategy to major pharmaceutical companies including Zeneca, Glaxo Wellcome, Novartis and J&J. Dr Lee holds a PhD in parasite epidemiology from Kings College London.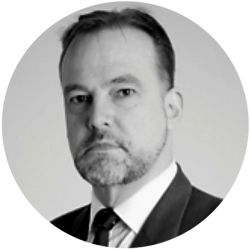 Shawn Manning DPhil, Associate
Shawn is one of JRA's experienced fundraising strategy advisors.
He has over 25 years of international Life Sciences experience, including over 12 years as a rated equity analyst (with Dresdner Kleinwort Benson, Société Generale, Bridgewell/ Landsbanki and Singer Capital Markets), covering 'Big Pharma', speciality/emerging pharmaceutical, and biotechnology stocks. Over the last 5 years Manning's research supported the raising of over £200m in new funding for Life Science companies.
Before entering the City of London, Manning spent 5 years consulting to the pharmaceutical industry, and managing Datamonitor's Healthcare practice. In this capacity he worked alongside major European, US and Japanese pharmaceutical companies, focusing primarily on strategic product positioning, including portfolio, opportunity and pricing analysis. Manning originally specialised in infectious disease, and holds a Doctorate from the University of Oxford, and a BSc (Hons) from Imperial College, London. He is a Fellow of the Royal Society of Medicine.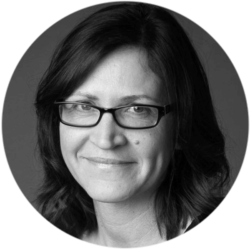 Anna is JRA's qualified Executive Coach, Mentor and Organisational Development Consultant with experience in performance management, workforce planning, change management and quality improvement. A proven track record public and voluntary sector management, and management consulting. Anna is a highly skilled communicator with a talent for creative and collaborative approaches to people management and development. Anna has designed and delivered development solutions for diverse organisations including Oxford University, devolved EU Agency, and local government. Anna offers bespoke training solutions for leaders, management teams, and wider workforce groups. Examples include 'transition from technical expert to people manager', 1:1 leadership coaching, change management skills, strategic planning, effective delegation, courageous conversations. Anna is a certified MBTI Practitioner, and an Accredited Insights Discovery Practitioner.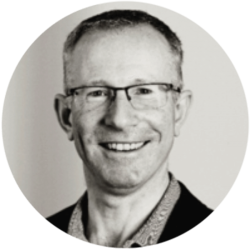 Bill Fleming ACMA, Associate
Bill can provide a significant value-added part-time CFO to JRA's emerging biotech clients. Prior to Oxitec's $160m trade sale to Intrexon in 2015, following 7 years helping build one of the world's leading synthetic biology companies, he held senior finance positions Lafarge, BAE Systems, Visible Genetics and Bayer Healthcare. He read law at Cambridge (UK) and went on to accumulate international FD/CFO experience in small venture-backed companies and large blue chips – broad experience that could be of great value to you, your team and your business. The skills Bill has acquired in the life sciences, technology and agritech sectors have demonstrated his ability to lead venture-backed companies through every stage of growth and exit, to grow businesses with minimal scalable overheads across all functions and to manage change and innovation. Bill can align organisations and processes to leverage expertise and meet targets, as well as lead, develop and motivate internal and external teams. With the ROI in mind, he can manage M&A and deal-making processes from start to finish within strict timescales. As a qualified accountant with global experience he also applies UK, US GAAP and IFRS accounting standards to local and global business models, innovative collaboration contracts, corporate restructuring and strategic change.
Fay Weston MA, Associate
Fay is JRA's investor relations and communications expert. She is an experienced healthcare communications consultant with skills honed over 17 years in a range of disciplines, including investor relations, corporate communications, clinical trial recruitment communications, and biotechnology commercialisation. She relishes new challenges and brings an analytical mind and entrepreneurial spirit to client projects. Her experience allows her to view projects from all angles to find suitable solutions. Fay is passionate about communicating the value of science and medical developments to all stakeholders including the investment community, media, patients and the medical profession. Fay has provided strategic counsel to companies with products ranging from pre-clinical development to product launch and beyond in a wide range of therapeutic areas. Fay was educated at Cambridge University, UK and has published a number of articles on the commercialisation path and drug development paths.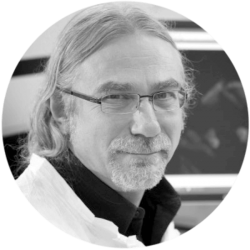 Stephen L Minger PhD, Associate
Stephen is JRA's cell therapy and regenerative medicine Associate.
In the summer of 2013, Dr. Stephen Minger was appointed Chief Scientist for Cellular Sciences, GE Healthcare Life Sciences, and was responsible for long-term global research strategy for technology development in cell therapy, regenerative medicine, cellular technologies, in vivo diagnostic imaging and precision diagnostics. He left full-time employment with GE in Feb 2015 but is still a part-time Senior Consultant in Cellular Sciences and Regenerative for GE Healthcare Life Sciences. He also serves as the Director of SLM Blue Skies Innovations Ltd, providing expert analysis in emerging healthcare technologies for the life sciences investment community.
Stephen was appointed the Global Director for Research and Development for Cell Technologies at GE Healthcare in September 2009. Stephen received his PhD in Pathology (Neurosciences) in 1992 from the Albert Einstein College of Medicine in New York City. After post-doctoral work in central nervous system gene therapy, neural transplantation and neural stem cell biology at UCSD with Professor Fred "Rusty" Gage, he moved to the UK in 1996 and was appointed a Lecturer in Biomolecular Sciences at King's College London in 1998. He was appointed a Senior Lecturer in Stem Cell Biology in 2005 and was the Director of the Stem Cell Biology Laboratory from 2002 until joining GE Healthcare in 2009.
Over the past 20+ years, Stephen's research group has been at the forefront of human stem cell research. In 2002, his research team was awarded one of the first two licenses granted by the UK Human Fertilisation and Embryology Authority for the derivation of human embryonic stem (hES) cells and his group was the first to deposit a human ES cell line into the UK Stem Cell Bank. Stephen was also one of the first two groups in the UK to be granted a research license by the HFEA in 2008 to pursue Somatic Cell Nuclear Transfer (SCNT) to generate "hybrid human embryos" for fundamental research into genetic forms of neurodegenerative conditions. He was actively involved with the UK Department of Health and with the Minister for Public Health in the consultation with both Houses of Parliament that led to the passage of the Human Embryo Bill of 2009 and the inclusion of new forms of animal-human embryos within primary legislation.
Stephen was the Stem Cell Expert and a Member of the UK Gene Therapy Advisory Committee (GTAC) at the Department of Health from 2006-2012 and was the Focal Point for Regenerative Medicine, Drug Discovery and Modernisation of Traditional Chinese Medicine in China for the UK Department of Business, Innovation and Skills from 2006-2009. He has been an external consultant and reviewer to the European Commission Framework Programmes (FP6, FP7 and Horizon 2020) since 2003 to promote European-wide biomedical research, a member of the Grants Working Group of the California Institute of Regenerative Medicine since 2004, and is a member of the Board of Directors of the Centre for the Commercialization of Regenerative Medicine (CCRM).