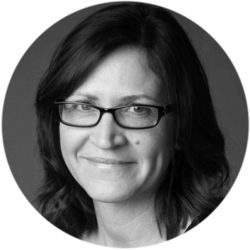 Anna Sanders, Director
Anna is JRA's qualified Executive Coach, Mentor and Organisational Development Consultant with experience in performance management, workforce planning, change management and quality improvement. A proven track record public and voluntary sector management, and management consulting. Anna is a highly skilled communicator with a talent for creative and collaborative approaches to people management and development. Anna has designed and delivered development solutions for diverse organisations including Oxford University, devolved EU Agency, and local government. Anna offers bespoke training solutions for leaders, management teams, and wider workforce groups. Examples include 'transition from technical expert to people manager', 1:1 leadership coaching, change management skills, strategic planning, effective delegation, courageous conversations. Anna is a certified MBTI Practitioner, and an Accredited Insights Discovery Practitioner.
1:1 Coaching
---
What is coaching?
Coaching is a chance to step back and give yourself a structured, supportive space to think clearly about your challenges and your aspirations, to uncover and shape your true goals, and plan out your path to reach these.
If you are circling a decision or need to re-build your confidence, whether you feel ready to explore your career options, need to resolve knotty work issues or shine a light on your potential, then coaching is a highly impactful development opportunity. It may well be your next best step.
What sorts of issues do clients bring to coaching?
I am just too busy to stop and plan things properly!
How do I get the best from my team?
I have just started a new role – I'm excited, but also overwhelmed and sometimes I worry I am not up to it…
I have returned to work after a career break, but can't seem to find my feet…
How do I manage people who are so different from me?
I need to stop micro-managing and start delegating – I can say it, but how do I do it?
How do I get on with this colleague – the relationship makes work a stressful place to be…
How do I regain my decisiveness?
I am ready for a career change, but where do I start?
I want to feel confident at work and as a parent! Work life balance feels a far-off dream…
How does the coaching work?
An initial consultation at no cost to make sure this is the right move for you
Most clients find around three to five sessions to be the right amount, but it will vary depending on context and goals
1:1 sessions can be face-to-face or by skype or phone
Sessions are structured conversations with a qualified and experienced coach using proven methodology
Sessions are in accordance with professional boundaries and the European Mentoring and Coaching Council and Association of Coaching Global Code of Ethics
Sessions comprise skilled listening, questioning, encouragement, reflection and challenge
What coaching clients say:
"a naturally friendly and understanding approach to our conversations that was a great help in encouraging me to be honest and to think through situations without any sense of pressure"; IT Manager
"Reflections on the working environment provided the opportunity to take a step back, pause the everyday efforts, and better understand change management" Head of Sector
"The coaching improved my performance at work and was informed by Anna's detailed understanding of management theory and practical experience" Senior Manager
"Anna's coaching helped me to assess and determine the best course of action for my business" Company Director
"It felt easy and natural to make big differences, not just at a superficial level, but to be able to change and strengthen my whole approach to challenges" Locality Manager
"My line manager has also noticed improved performance within meetings and presentations and increased confidence" Team Manager
"It was an eye opener to what we can change in our work and personal environments" Service Manager
I know your time is too precious to waste. If you are interested in working through a decision, work challenge, people management conundrum, or with clarifying your career goals, and you want to achieve change, get in touch.
Interview coaching
---
What brings people to interview coaching?
I know I could do the job, but I'm just no good at interviews!
What am I supposed to say? feels like the questions are there to trip you up…
I haven't had an interview in years, I'm completely out of practice
Interview nerves – help!
How do I put myself across in the best way?
Give yourself the very best chance at landing the job:
Interview tips, techniques, practice and preparation
Understand what the panel are looking for
Give a great first and last impression
Demonstrate how your experience and skills match the job
Allow you to shine as a candidate
How does the interview coaching work?
An initial consultation at no cost to make sure this is the right move for you
Most clients find 2 – 4 sessions to be the right amount, but it will vary depending on context and goals
1:1 sessions can be face-to-face or by skype or phone
In-depth consideration of the interview requirements and success factors
Opportunity to practise interview questions
Feedback on interview practice
Sessions are in accordance with professional boundaries and the European Mentoring and Coaching Council and Association of Coaching Global Code of Ethics
Focus on your confidence, skills, feelings and thoughts in relation to the interview and role to enable you to be at your best
Optional help with CV or written applications
 What interview coaching clients say:
"They offered me the job!" Team Leader
"I calmed myself right down, remembered how to build rapport with the interviewers, and launched in" Programme Manager
"I've interviewed applicants for years myself, but it is only now that I realise the key to winning over the panel" Deputy Director
"I would never have applied for this role without our coaching conversation" Project Manager
"interviews used to be a painful experience. Compare that to an interview where Anna coached me where I actually sort of enjoyed it." Office Administrator
If you are already embarked on the job application process, and would like support with interview confidence and skills, get in touch to find out about interview coaching can help you secure your new role.
Training and Facilitation
---
We can deliver a range of workshops and programmes for your organisation at competitive rates. We will listen to your requirements and design a programme that works for your context and your people.
Examples include:
Leadership and Management Skills
Myers Briggs Type Indicator (personality profiling) Team, Group or 1:1
Difficult conversations
How to design and facilitate successful staff meetings and workshops
Coaching skills
From professional expert to expert manager
We can also facilitate your team or departmental away days and strategic planning sessions.
What training clients say:
"You were great at checking in and making sure the plans reflected our own ideas and matched our desired outcomes - we were all really happy throughout the process and with the outcome. I wouldn't hesitate to recommend you to another organisation." Operations Manager, Housing
"Very clear explanation of potentially complex MBTI concepts" Manager, Higher Education
"I learned a lot about the various tools that a manager can use to improve communication and understanding of direct reports and other colleagues. These are very practical and can be put to good use." Team Leader, Local Authority
"Introduction and opportunities to practice new skills which will be helpful to implement change in the workplace" Team Leader, Higher Education
"It was a great training session with Anna! I will recommend your training to others in the team." Senior Officer, Local Authority
"The trainer was very knowledgeable and the course was structured well." Manager, Higher Education
"Thanks Anna, you were amazing! I really enjoyed and found your sessions really useful… We all fed back to each other how much we enjoyed your sessions and how we very much liked your style of working and delivery." Service Manager, Local Authority
About Anna
---
I am a qualified Executive Coach and experienced Learning and Organisational Development Consultant.  I bring extensive people management experience to my work. I have held a range of senior management and consultancy roles in public and voluntary sector settings, which has given me a solid understanding of the complexity and challenges facing managers. Running through my career is a firm belief in the power of individuals to bring the best of themselves to their work, and a delight in facilitating them to do so.
I have experience working with clients on a wide range of issues, e.g. confidence-building, people management, decision-making, prioritisation, role transition, career planning, applications and interviews, resolving knotty work issues, and gaining work-life balance.
Relevant Qualifications and training
Level 7 ILM Certificate in Executive Coaching and Mentoring
CMI Certificate in Management Consulting
Personality profiling:

Myers Briggs Type Indicator (MBTI) Practitioner
Insights Discovery Licensed Practitioner

Leadership and Management in Education
Contract Management Practice
Lean Practitioner level 1a Certificate
Business Process Re-engineering Skills
I also hold a first class honours degree from the University of Liverpool, a postgraduate diploma in education and have qualified teacher status in the adult learning and skills sector.
Professional practice
I am a member of the European Mentoring and Coaching Council UK and the Association of Coaching.
I adhere to the Association for Coaching and European Mentoring and Coaching Council's Global Code of Ethics.
I participate in regular supervision for my coaching practice.
I stay up-to-date in developments in coaching and attend CPD events
I am a member of the C4 Coaching Community and Client Centred Consulting Network
www.linkedin.com/in/annasanderscoaching
For a confidential conversation about your learning and development needs, please contact Anna Sanders